My Life
Music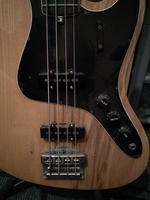 I started playing music when I bought a little Yamaha PSS-680 keyboard, plugged it into my Atari 520ST computer, and sequenced little tunes. I later expanded my sound palette with a Kawaii K4r rack synth.
After jamming with a few friends and deciding to form a band, I realised my keyboard skills would never be enough for performance, so I bought a bass guitar and taught myself to play that.
I've played bass with a few groups and bands, the ones people probably remember are The Folkin' Eejits and Monkey Bucket. The Eejits were an irish folk-rock band playing very untraditional versions of traditional songs, and we recorded one album. The band was probably better known for its antics than its music. Monkey Bucket played original comedy songs and recorded four albums. Our final gig was a sell-out performance.
I've also done a lot of music production work, live audio PA/mixing, and sound editing. My latest endeavour has been learning to play drums, including having my first ever music lessons since school!
---
Photography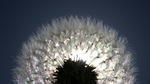 I'm now on my second digital SLR camera, having worn out my first one after about six years of heavy use. Before that I had a Pentax 35mm film SLR, and I also have a Sony DV camera on which I've shot a few videos.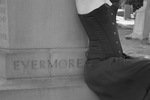 Once I got my first DSLR my photography skills rapidly expanded. In that time I've created photo books, calendars, sold cards in a local shop, and had a small gallery show in a Lancaster cafe. I've created a more professional-looking website at www.rowlingson.com and I update my flickr page with new pictures.
---
Travel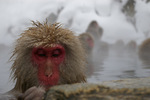 Where to next? My travel pages have more information about some of my trips in the UK and abroad, including Japan, Oman, Australia and Alaska. You'll find galleries and mini-websites with trip diaries and writings.
---
Car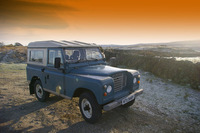 So I passed my driving test not very long ago, having been happy to cycle everywhere for long enough. My first car is a blue Series 3 Diesel Land Rover, made in 1983 in Solihull. Named "Boo" after our old family dog, I still cycle to work every day, so Boo is pretty low milage. Noisy and slow, its not the ideal car for long trips, but I have travelled the length and England and the breadth of Ireland.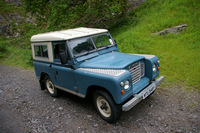 If you want the technical details, Boo is a 1983 Series 3 Land Rover station wagon (6 seater). Power comes from a 2250cc diesel engine via a four-speed gearbox with high and low range, overdrive unit, and selectable two- or four-wheel drive.